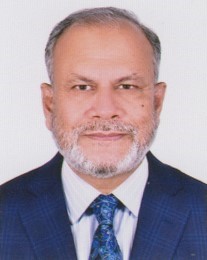 A highly motivated business professional with 20 years experience in the aviation market of Bangladesh. Strong communication and management skills in a challenging and competitive environment through sincerity and dedication has led to success in managing relationships with customers to reach the apex of marketing career.
EXPERIENCE
• Rupali Bank Limited (2019- Present) as the Director of the Board of the State Owned Bank. He is also the Chairman of the Risk Management Committee of Rupali Bank Limited.
• Proficient Services International Limited ( 2018 – Present) as the Managing Director of the company. PSIL is consultancy-based company concentrating on Maritime sector, Agricultural Development Sector (Agri Based Projects) and Aviation Sector.
• Transonic Communication Limited (January 2017 to present) as the Chairman of the Company involving in initiating and managing all aviation related business. Besides playing the key role of business development, the decision regarding the finance is also performed.
• Bangladesh Trade Syndicate Ltd- a subsidiary of East Coast Group is the associate of TNT Express, a global express company (January 2009 till December 2016). Jointly working with the Country Manager of TNT Express to manage the
. 
Career Highlights
• The executor for the Payra-Port Master Plan project. The project is on going and is proven to be a contributing key factor for the Project Development
• To create a new customer, the Bangladesh Army besides the Bangladesh Air Force. Gathered massive knowledge and experience in government procurement process which involves preparation of contract, delivery process and completion of contract.
• Involved in sale of 10 Air Crafts ( 4 X 212 and 6 X 206L-4)
• Also initiated to sell first ever private Bell Helicopter in Bangladesh to Square Group and help them set up helicopter operation.
.
EDUCATION –
• University of Dhaka, Bangladesh: Masters in Social Science
• Diploma in Personnel Management from Bangladesh Management Development Centre (BMDC) under ministry of Labour and Man power, Government of Bangladesh.
Transonic Communication Limited is authorized to act as an Independent Representative of Bell Helicopter Asia (Pte) Ltd. for the sale of new Bell Helicopters, spare parts and services accessories in Bangladesh.
Transonic Communication Limited –
is also dedicated to other business and services in the following fields.
• Aircraft spares (Cessna & Grand Caravan), Engine overhauling, GPS, Universal Power supply, Grounding equipment, Avionics Supply & Installation etc.
• Two way Radio Communication & Network Solution & Technical Support.
• Power Generation and Rural Electrification Sector of the Govt.
• Production of Masts, Towers and Antennas.
• Supply of surveillance, scanning and detection Equipment to the Govt.
• Marketing and Sales of Military Hardware.
• Govt. Projects funded by own / International Donors.
• Microwave, Optical Fiber and Electronics & Communication.
• Defence Equipment, Aviation & spares.
• Hardware, Software and Monitoring system
• Commodities.

List of Other Foreign Principals
Rohde & Schwarz (Monitoring Division)
Aviation & Electronics Support Pte Ltd.
Technics Communication & Electronics Pte. Ltd.
Roots Communication Pte Ltd.